Email has been part of business communications for a long time now. While in the mid-90's it was predominantly FAX, now the joke is not being the "first person with a fax machine", it is the "last person". Email brings many advantages. A few decades ago it was predominantly cost, now we see the true value of email when it is integrated into the business process. Where many CRM vendors have email integrated into their CRM solution, a truly integrated email takes it far beyond CRM.
Integrated to your team
Traditional email is a point-to-point communication. The email is sent from one person, to one or more recipients, who then in turn can respond or forward the message. This is how emails have been for decades. Time to shake it up? It sure is! Since mid-2000's we have become used to engaging in post streams, or feeds. We like and comments on posts.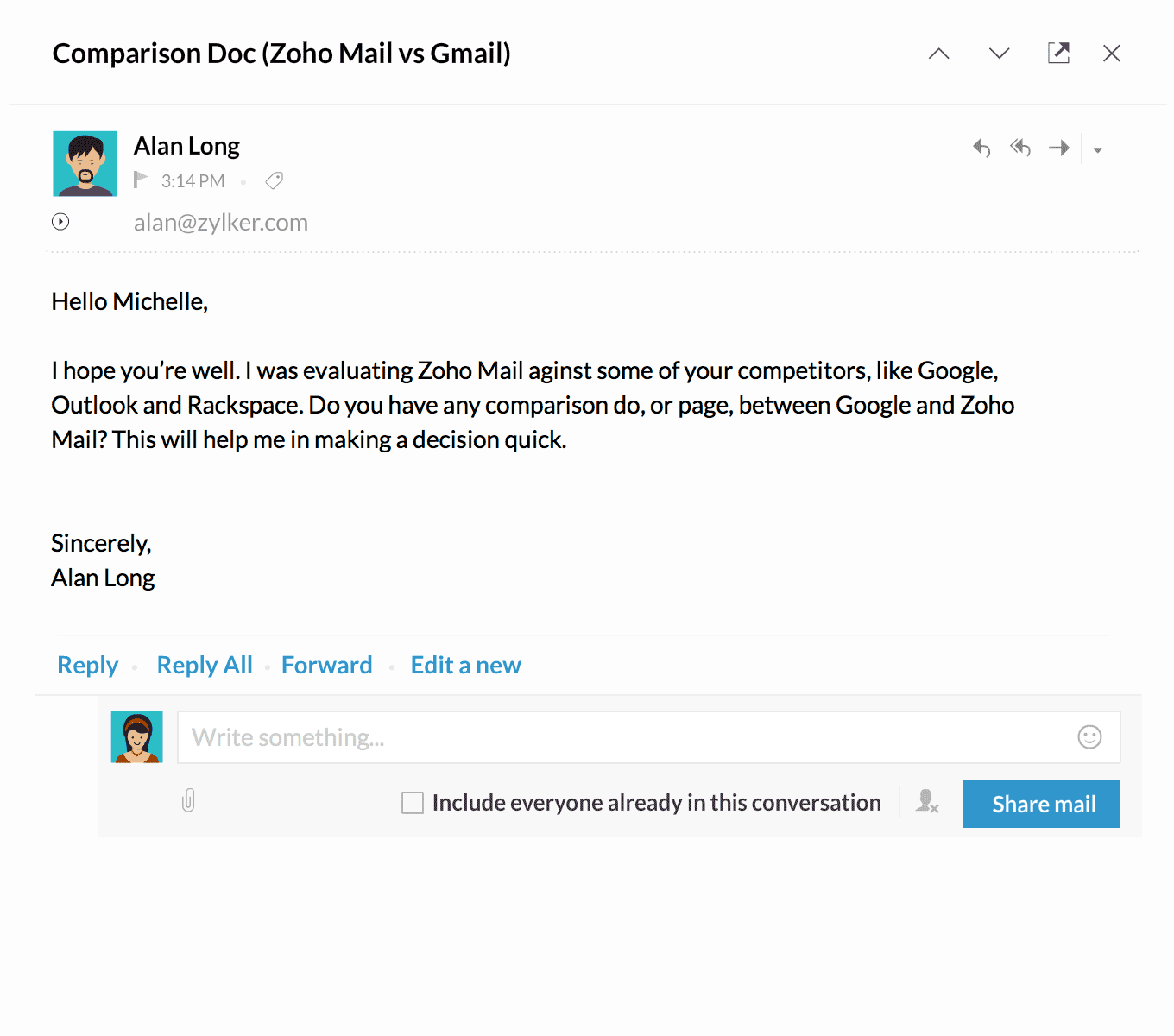 Zoho introduced a comments function in their excellent Zoho Mail suite. This allows the user to include colleagues to an email trail without forwarding the email across the organisation. Imagine (or remember, as this has happened to most of us) the following situation: you need team feedback on how best to respond to a customer correspondence to your organisation. You forward the email, and there is a significant trail forming with many contributors - all from the original thread from the customer. However, in a moment of callousness, the entire trail is forwarded to the customer along with the carefully crafted response.
With the comment and @mention system in Zoho Mail - you do not forward the original mail - and your colleagues do not append the message with a long trail. They can read the message, and comment on this. Once a suitable, clear, and concise response has been formulated, you simply respond to the customer.
Integrated to your business systems
Email is the most pervasive communication tool between businesses, yet in many cases it is not integrated in any of the business systems, bar CRM. This leads to inefficiencies, manual work, and therefore to mistakes. It makes sense to integrate your email communications directly into your business processes.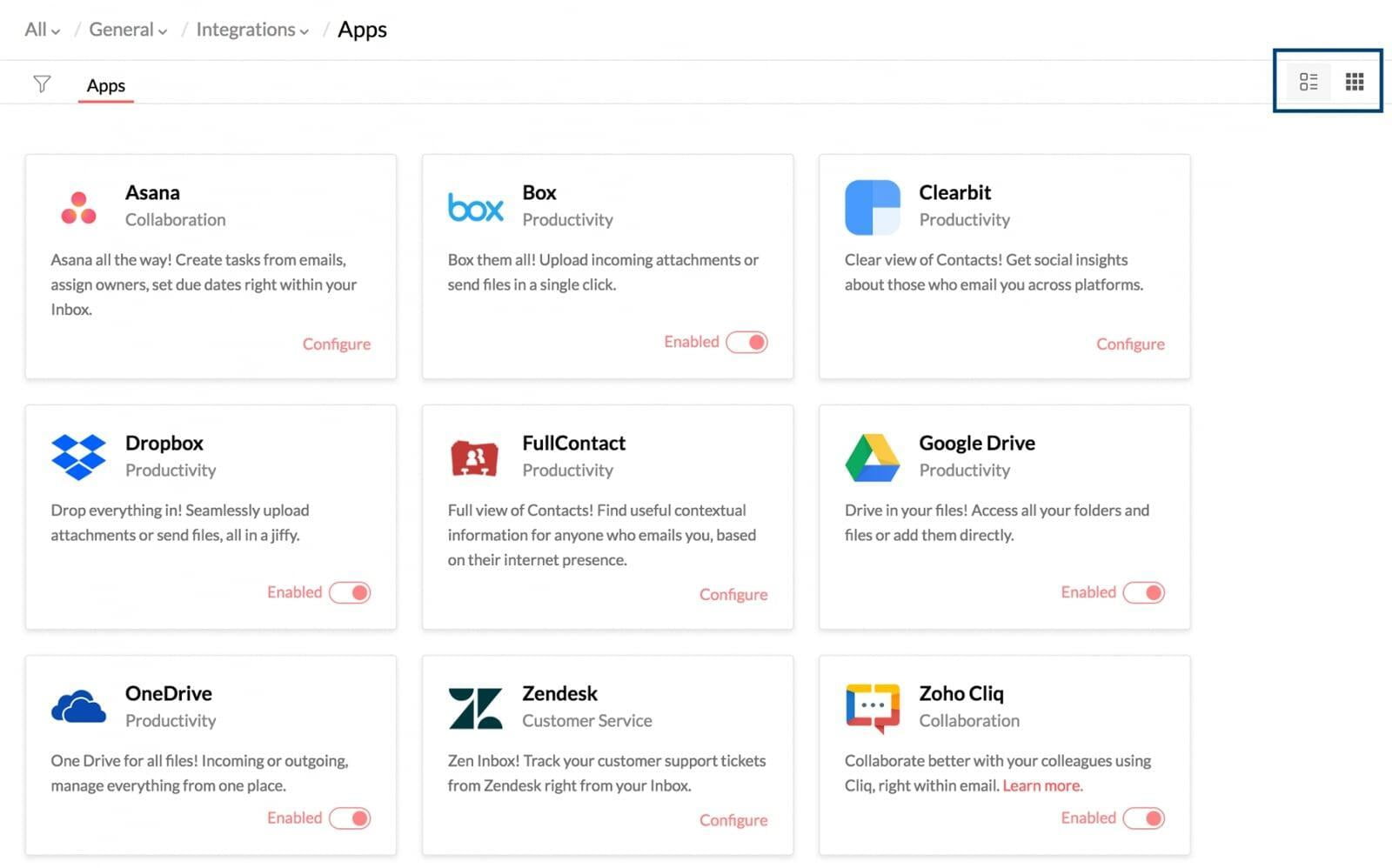 Integrated email used to mean a mail, contact, and calendar suite, introduced in the mid-90's and popularised by Microsoft Outlook. At the time of writing this article, there are 60 extensions to extend Zoho Mail into your business systems in the Zoho Marketplace. Extensions allow you to integrate mail into another application, either to consume data from that application (i.e. sending large files by sharing a link on WorkDrive), writing information into the application (i.e. creating a support ticket in the helpdesk system directly from the email), or querying the customer data from an email (i.e. open deals/opportunities or tasks in CRM).
The aim of the integration is to provide a better and more integrated user experience, increase efficiency, and ultimately provide a better customer experience.
Integral part of any digital business platform
Email is an integral part of the digital business platform. At Aurelian Group, we do not force our clients to move their mail server into the platform (they can remain with their mail provider of choice, if they like). However, it is our experience that those clients that have moved to the integrated mail platform, a better coordination between email communication and business applications is achieved. The response time to their clients is reduced, while accuracy of the response is increased. To close the deal - the email server and client is included in the digital business platform, providing an option to save on the cost of alternative email services.