Elegance in Simplicity
The business environment is changing every more rapidly. What is the business mantra today, is relegated to the shelf of "ideas of yesteryear". Whether executing a Digital Transformation Program, optimizing the Business Processes, or building a High Performance Team - it is about Value, not the latest fad. Aurelian Group works with you to weed through the complexities, and simplifies them for success.

With the Aurelian Group Digital Business Services, Australian companies have the opportunity to transition their business into a digital business, without the headaches or costs associated with such transformation projects. By offering this in the form of a subscription, we aim to disrupt the waste in the traditional IT services industry, lower the cost of ownership while increasing the return on the investment by bringing more value faster.

Aurelian Group vision and mission

Purpose
To make every business more effective with the proper implementation and use of business applications.
Small and medium sized businesses are the engine in the economy. Combined, they are the largest employer, providing opportunities for apprenticeships, employment, and economic participation to the youth, as well as the experienced. Aurelian Group desires to simplify starting and running a business, by providing software and services that add value, is simple to use, and is friendly to cash-flow.
In large enterprises, still too many implementations are deemed a failure, a failure-rate ranging from 60%-75%. This is lost productivity, and lost opportunity for these enterprises, which trickles down to their customers and suppliers. To increase the rate of success not only has a tangible benefit for the enterprise, but also their small business suppliers and customers stand to benefit.
Success
Success is moving the goal-post by achieving a goal, and setting a new one. First, we would like to improve the rate of existence beyond the first 5 years since founding by 300% among our entrepreneurial customers compared to the market. Second, we aim to see a 50% - 75% reduction in cost for application subscription, implementation, and support, while providing comparable benefits, significantly improving the Return on Investment for our customers.
Third, we measure our success by the growth of our customers and our business, where we can provide opportunities for employment and apprenticeship, and are able to make meaningful contributions to our community with a donation of services, goods, and/or money.
Value
Aurelian Group provides end-to-end services for start-ups and small businesses. We do this via on Opt-In mechanism - our customers choose what is relevant and important to them. Aurelian Group is easy to deal with, flexible, and due to our innovative subscription model for practically anything we do, cost effective. We have extensive experience in business applications and business processes - available to you at a highly competitive rate compared to if you go out to market.
Trading Partners
Our customers are entrepreneurs, small or medium sized businesses where we deliver software and services, and enterprise size customers who we predominantly serve with advisory services and program quality services, as well as specific point solutions.. Our customers believe in value before marketing hype. Our customers see business success as both personal and financial growth, as well as an opportunity to be contributing to the community and economy by providing employment opportunities.
Our partners and affiliates provide high quality products and services in a manner that is disruptive to the status quo - taking an innovative approach to enable our customers grow faster and contribute more.
Marcus Aurelius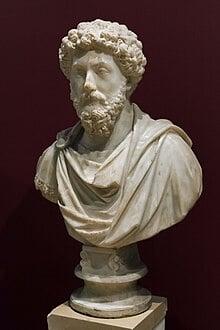 Marcus Aurelius was one of the most respected emperors of the Roman empire. Reigning from 161 AD till his death in 180 AD, he was known as the last of the Five Good Emperors. Perhaps his most enduring legacy was the writing of Meditations, a collection of thoughts and philosophical deliberations of the Stoic school. These Meditations are still referred to today by academics and business leaders alike.
"Waste no more time arguing about what a good man should be. Be one" - Marcus Aurelius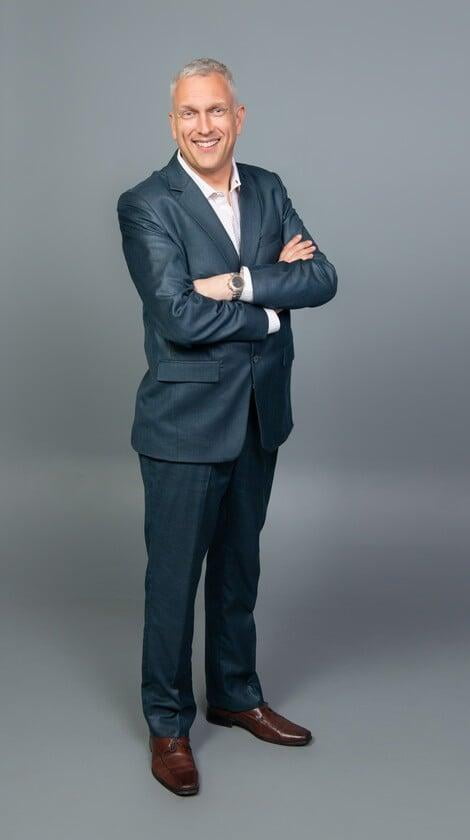 Based on over two decades of experience with programs ranging from below $500k to over $100mln - Aurelian Group has developed specific services that complement any transformational program. Matt has over two decades of experience in business applications, such as ERP, CRM (and its SAM,SFA precursors), forecasting tools and eCommerce platforms. "It is not the technology that makes the difference, it is the way technology can be applied to serve the business strategy that determines the end result." Matt believes that productivity and value are the main drivers to business success: "Whether we talk about value in the sense of business, or individual - it is our responsibility, our accountability, to maximize it."
Matt is a leader with proven track record in Professional Services; Practice Growth and Maturity, Complex Sales and Delivery Engagements of Digital Transformation projects. Experience in Australia/New Zealand, South East Asia, Japan, China, Europe, and the Middle East. A team builder, motivator, and lateral thinker.