The operating system for your business
Zoho One includes 40 applications with complementary mobile apps so you can run your entire business on one suite. This is the real deal here: You're getting all enterprise features of the entire Zoho suite. That means being able to reach customers, grow sales, balance your books, and work in productive and collaborative ways from any device—all with a single login and password.
That's right - 45 cloud applications you can access securely over the web for one monthly subscription... and on top of that, all essential applications are available on your iPhone or Android smartphone as well! No extra charge.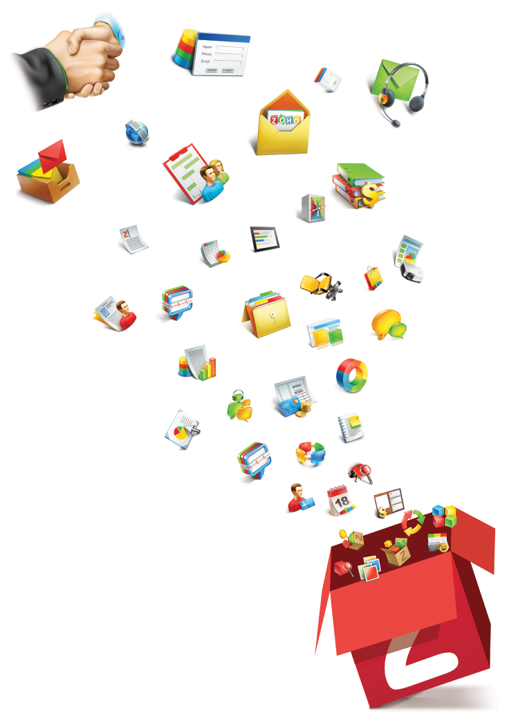 ​​As you can see above, Zoho One is the operating system for your business - large or small. Where Aurelian Group predominantly positions Zoho One for small businesses, this does not mean the software cannot grow with you. At
A$50 per month per employee (or A$516 per year per employee if you pay yearly) per employee (plus GST), you get over 40 applications, with most also provided as mobile apps for iOS and Android. Do you really want to look anywhere else? Sign up for a trial today!