Choose what works for you

We believe the choice is yours - always. Whether you want to call us only when you need us, or you want us to manage your solution end-to-end. Or, you like to find the sweet-spot in-between, we hare honoured to engage with you and make your investment in business applications a resounding success.

| | | | |
| --- | --- | --- | --- |
|   |  What | Ideal for | cost structure |
|  Good |  Pay-As-You-Go Advisory | From solopreneur to large business with in-house expertise to configure and maintain business applications | Book in lots of 1, 2, or 3 hours each at $ 175 per hour |
| Better | Capacity Reservation Model | From solopreneur to midsize businesses, and the best model for you is a partnership in implementation while you manage the budget. | Subscribe to monthly capacity reservation of 10, 25, or 80 hours against 5%, 10% and 20% reduced rates respectively |
| Best |  Digital Business Services |  Managed services plans tailored to your business. We configure, support, maintain, and enhance your business applications, while you take care of your customers. | We have plans for solopreneurs, micro-businesses, small and mid-sized businesses, and the slightly larger organisations. |
Pay-As-You-Go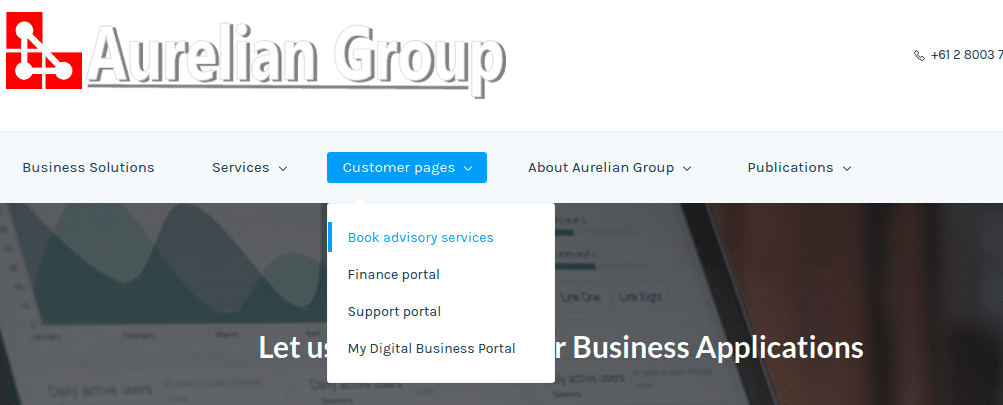 With Pay-As-You-Go, you are in control. The model is based on getting you comfortable, competent and confident with the system.

We train you by building "muscle memory" - during our advisory meetings, via a shared screen, we discuss your required outcome, look at contingencies, and in a guided fashion, you will do the configuration. This method accelerates learning and ownership of your own applications.
The time used is the time billed. There are no fixed costs or on-going subscriptions (other than the software). All we ask is that Aurelian Group is tagged as your partner for Zoho.

Capacity Reservation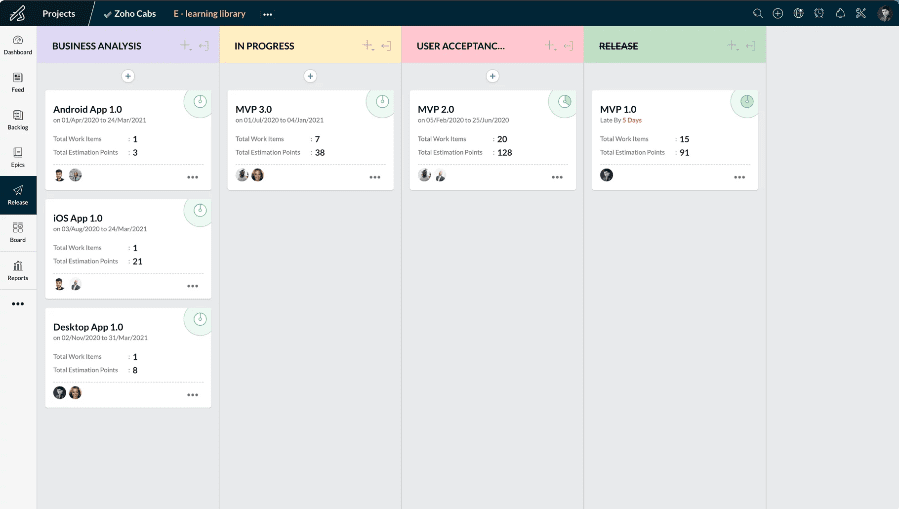 For customers that want to work on the implementation in partnership, but do not have the time to do every configuration themselves, there is the capacity reservation model. This is a monthly subscription model, that is renewed month over month until you decide to cancel it. The minimum period is one single month. The tasks are managed via "user stories" (descriptions of what you want to get done), which can be assigned across the team. We at Aurelian Group can work on these in the same model as Pay-As-You-Go (building your "muscle memory", or we can work independently delivering what your business needs.
Need a few more hours during a month? Not a problem, additional hours beyond the capacity reserved are simply added to your invoice for the next month, against the same reduced rate as at which you reserved the capacity at (a reduction of 5%, 10%, or 20% pending the quantity of the reserved hours. You manage the delivery velocity through detailed reports.

Digital Business Services

Digital Business Services is the managed services option for the discerning business owner. This is the way to get the business applications you always imagined, but never thought you could afford. Business applications that are easy to use, don't get in the way of your daily work, and provide you unprecedented access to information when you need it to best serve your customers.

With Digital Business Services, we take care of it all for you. This includes the licences, configuration, security, maintenance, support, and enhancements. You get exclusive access to the "My digital business" portal, with instruction videos, manuals, forums, and your ability to log functionality requests.

Impress your customers, be the envy of your competitors, with a world class digital business. We have plans suited for solopreneurs, micro-businesses, small and midsize businesses, and we have a specific plan for the corporate market. Digital Business Services are designed to help your business grow, and grow with your business.