Zoho One for Recruitment Agencies
Recruiting is a relationship intensive, highly competitive market. Getting the best candidates in your recruitment funnel, means the highest chance of a placement with your client. But it is more than the "best candidate" - it is about the cultural match, the things that are not mentioned on the resume. The most effective recruiters spend the time with their clients and candidates; they get only the best candidates in front of the client, and not the "spray and pray" method.
Recruitment agencies are a complex business - they deal with clients with specific written and unwritten needs and wants, and place candidates (their "product") that are individuals with written and unwritten characteristics. To match the right candidate to the right job opportunity is more than just matching the profile of job requirements to the line items in the resume. Getting to the cultural match between the candidate and the client makes the difference between the placement or rejection - the higher rate of placement your organisation has with the client, the more likely you will be their top source for candidates - if not the ultimate jewel on the crown: single source!.
Manage your complete client cultural overview from within a CRM system, keep abreast of the clients social postings, and build a cultural profile within CRM. Manage the job openings via the CRM Potentials - so you can get a prediction on your revenue potential, and get actionable statistics on your value to the client (translated in a good and healthy profit in return!).
Manage your applicants with Zoho Recruit - an Applicant Tracking System that is integrated with CRM. Save time by integrating into popular job-boards, parse resumes, and set up pre-screening and deep interview question templates for your applicant screening method. From Recruit, you can manage the interview process for both the client and the candidate, and keep on track of the progress.
Below is a list of the most used applications in the Zoho One suite for Recruitment Agencies, click the arrows to browse to the next picture.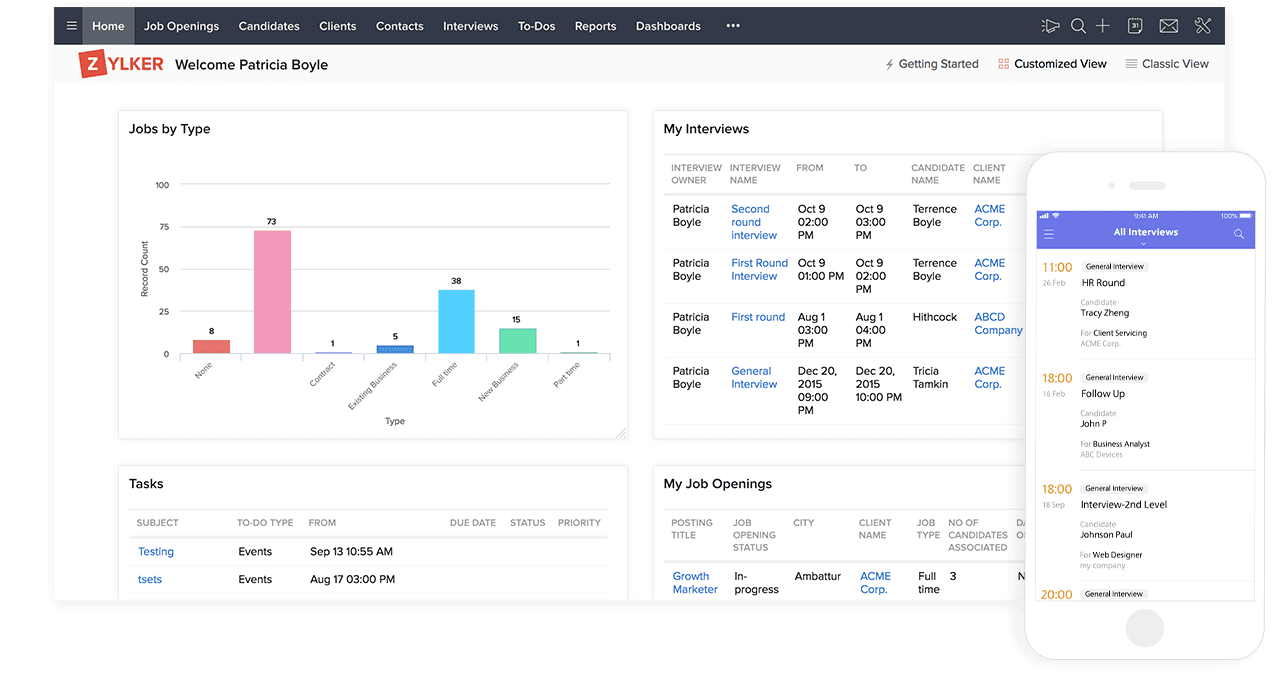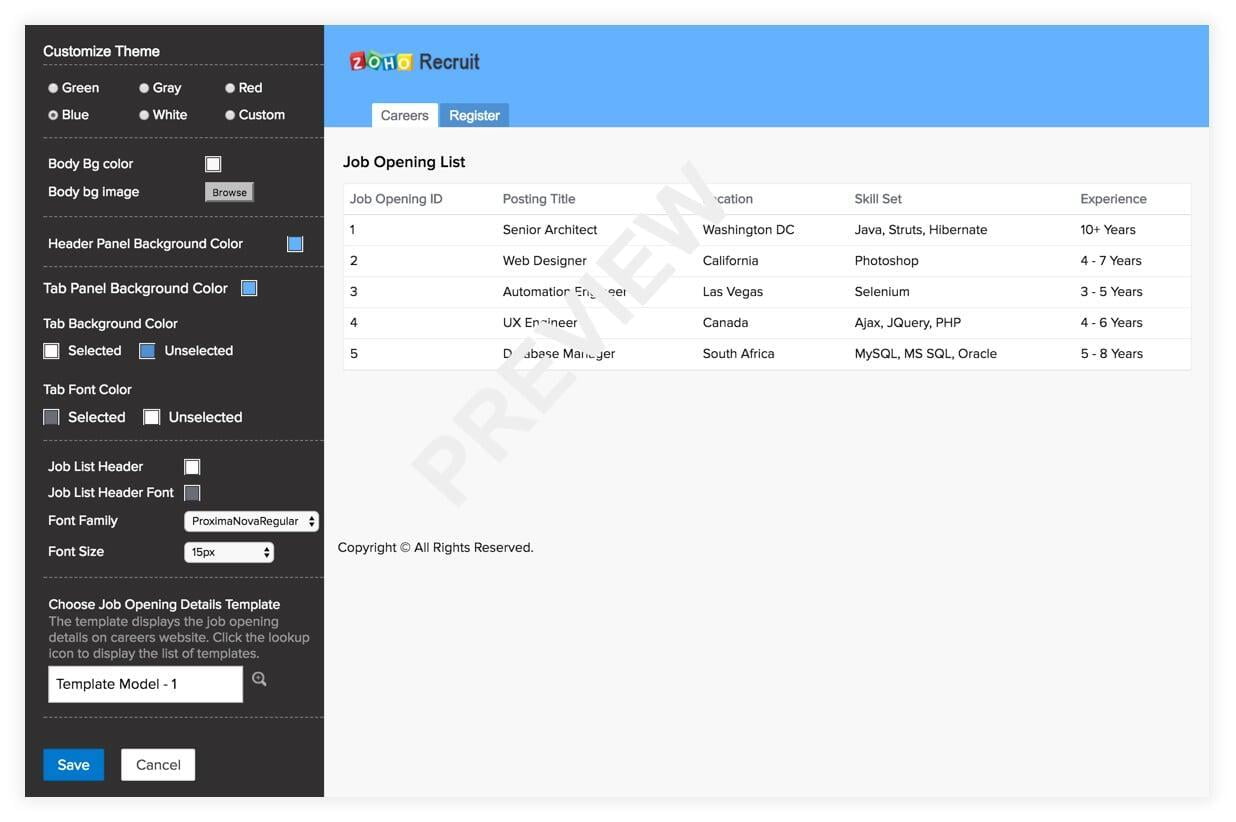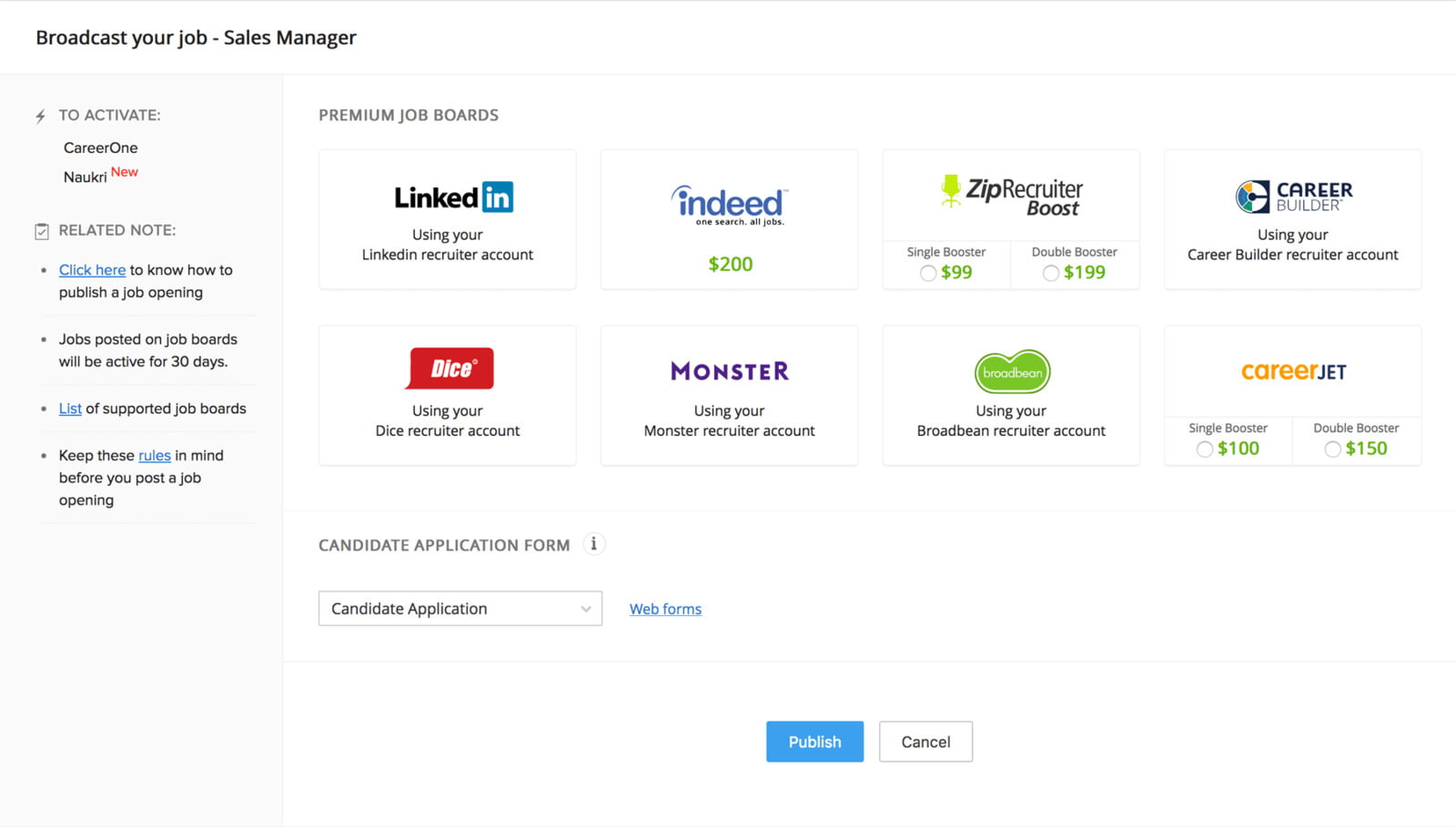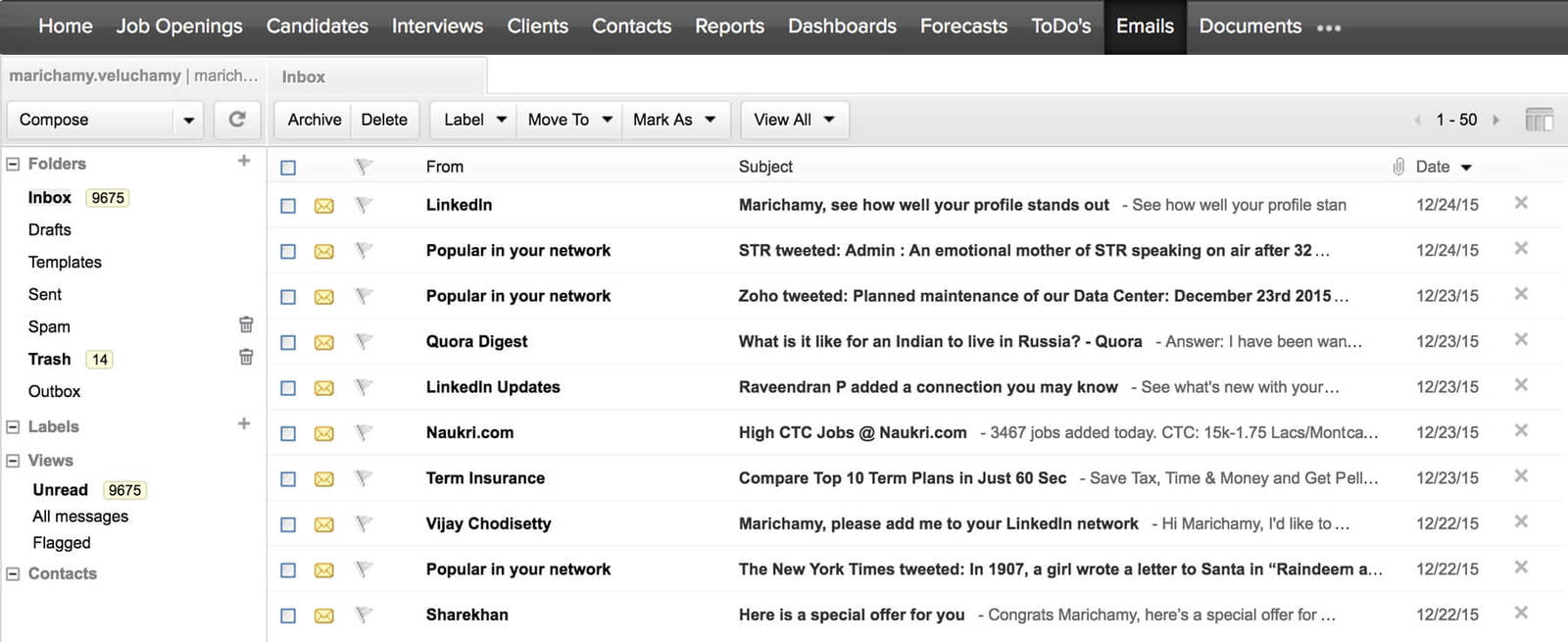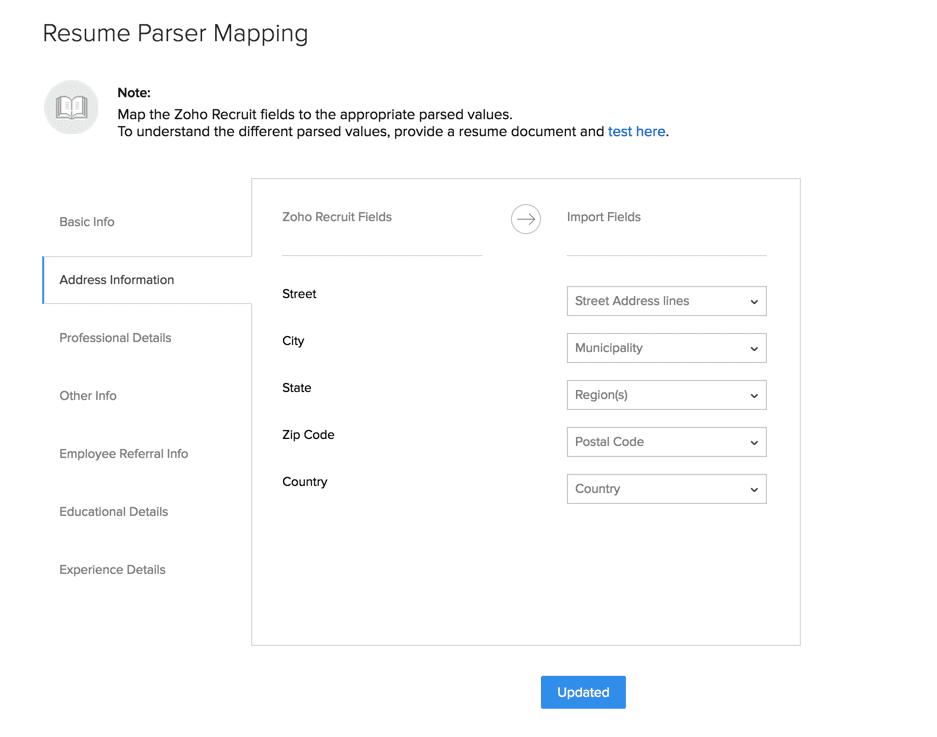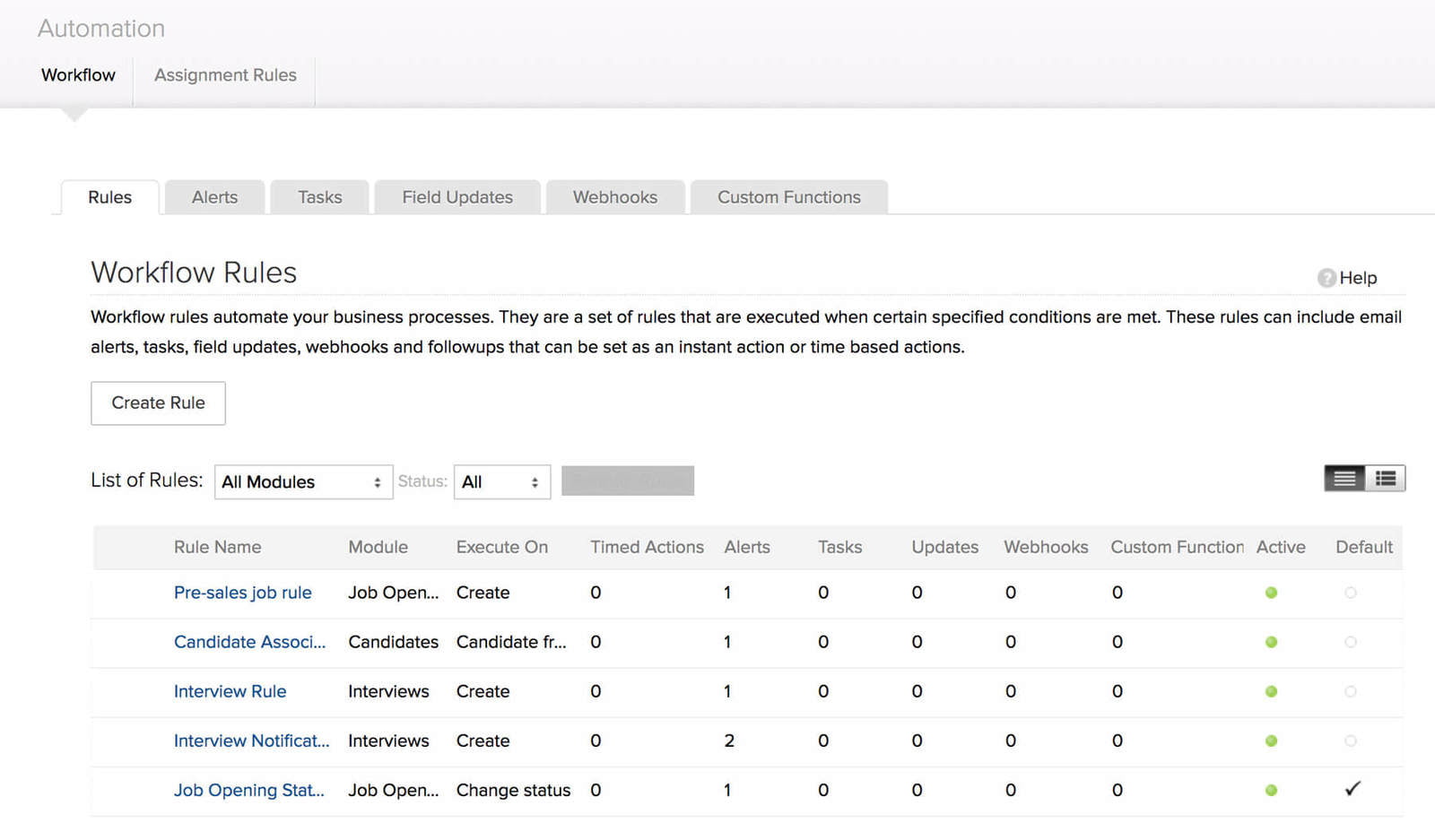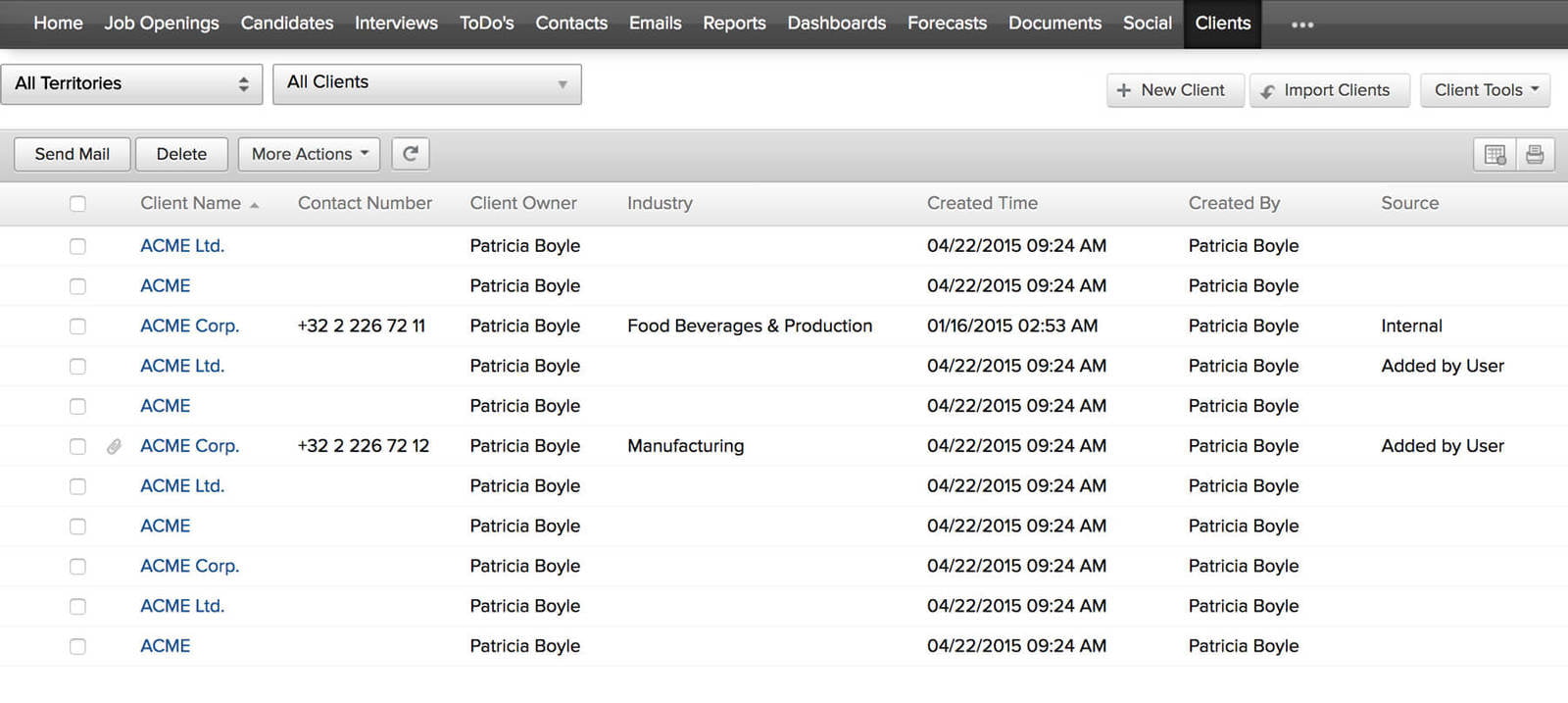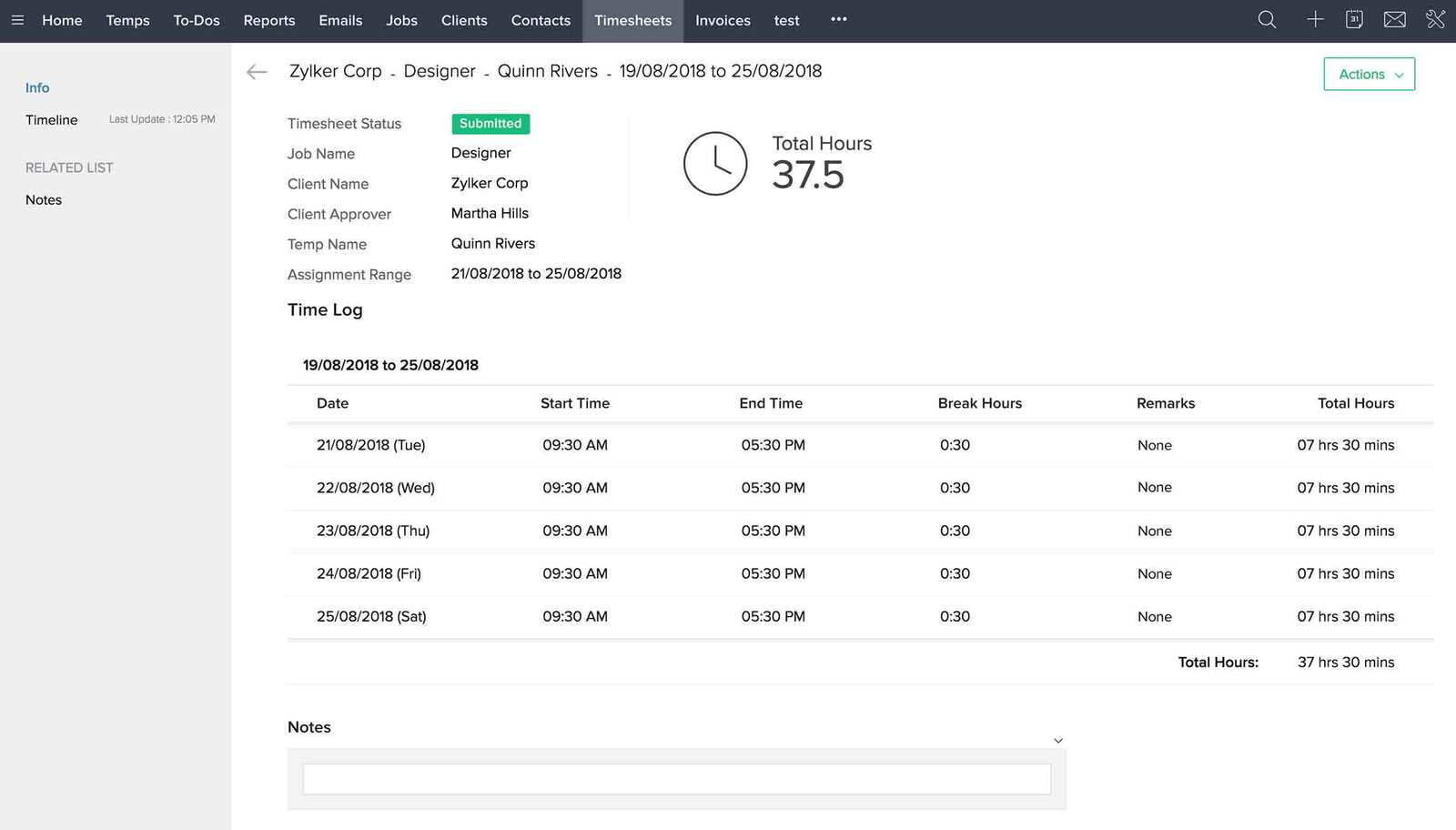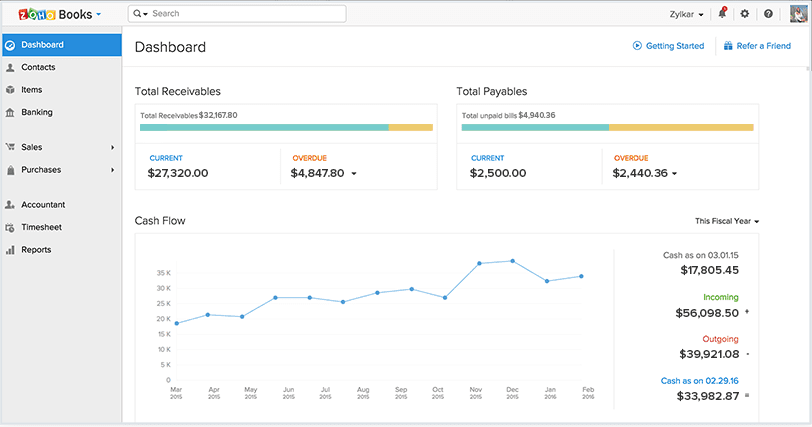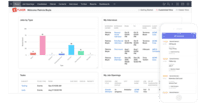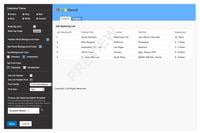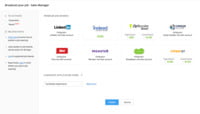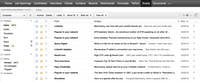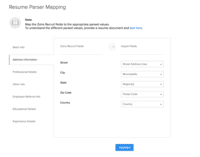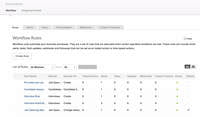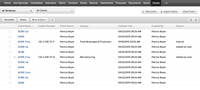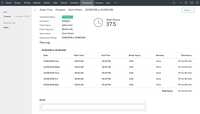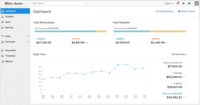 Pricing (Australian Dollar - Excl. GST)

| | | | |
| --- | --- | --- | --- |
|  Element | Licensing type | Monthly payment plan | Annual payment plan |
| Zoho One | Per employee (all employees) | $50 | $516 |
| Zoho One | Per user (you pick who to license, instead of all employees) | $125 | $1272 |
| Zoho Workerly for Contractors | Pack of 50 contractors | $70 |  $762 |
| Zoho Workerly additional contractors 51-500 | Per contractor | $1.40 |  $15.23 |
| Zoho Workerly additional contractors >500 | Per contractor | $0.70 |  $7.61 |