Bookkeeping and Administration made simple
You started your business to do what you love, what you are good at, and to grow that to a contributing entity in society. Very few people go into business because of the administration that is associated with running a company. But you can get ahead of the administration, and get that precious time back that you may have reserved in the evening or weekend to manage the accounts, and to file those expenses.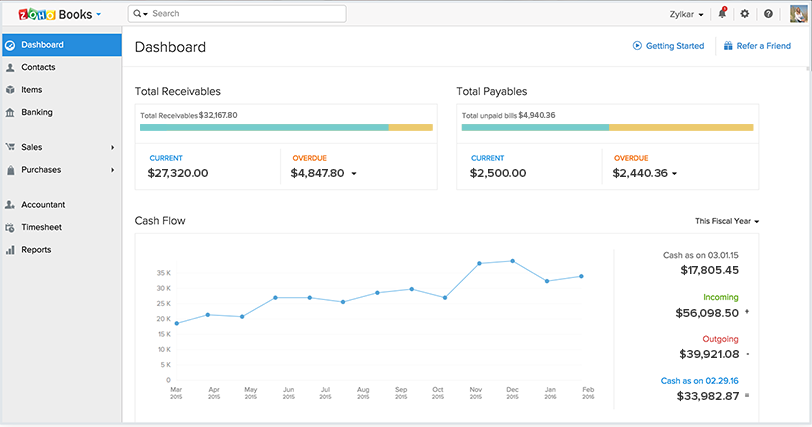 Zoho Books - Accounting made easy
From cash-flow insights to getting paid faster - an accurate financial administration is essential to any business to thrive. Accounting made easy - Zoho Books integrates with most major banks, and with the mobile app you can manage your invoices and payments on the go. The best time to start with Zoho Books is the day you register your business; the second best time to start is today. Sign up for a free trial now.

Zoho Expense - Expense management made easy
Expense management is part of most businesses. With Zoho Expense, you can capture receipts on your mobile phone (iOS or Android), classify them immediately, and post them to a report. You can also link a credit card, to capture these expenses. A flexible workflow allows for approval of expense reports before they hit your system. You can set up your expense policies, the system maintains them. Get your expenses under control, and save time and money! Sign up today for your free trial.