Can your CRM do this?
Comparing Zoho CRM to the market leading, enterprise grade CRM solutions is an unfair contest. Zoho CRM is a truly scalable CRM solution, that can compete with the enterprise grade solutions and win hands down, as well as still be effective in a small business environment.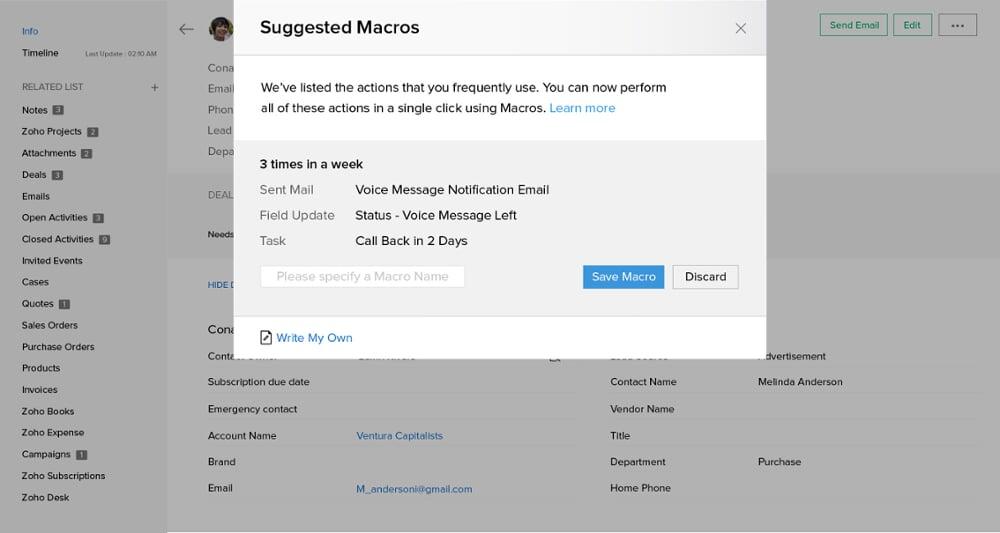 A CRM that works with you, not against you
Zia, your Artificial Intelligence (AI) backed assistant in Zoho CRM (enterprise edition) wants you to win more deals. Zia recognises when tasks are repeated, and suggests to automate them. Zia also analyses the data and suggests the best times to contact your customer, so you can maximise your time and results.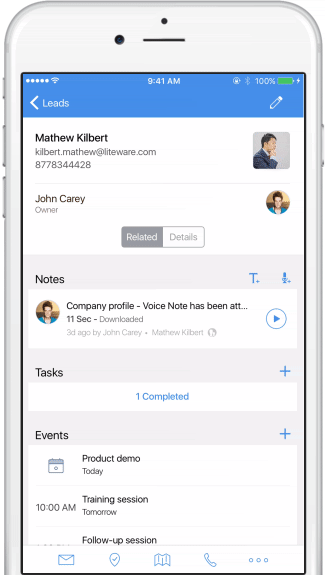 A mobile client for on the road
If you are a road-warrior, heading from customer to customer, you want to get things done to serve your customer. The CRM suite is at your fingertips. Ensure actions are taken by the back office, assign tasks to your coworkers in the office, and take notes. Don't like to type on a mobile? Zoho has got you covered - take voice notes, so you and your team are fully aware of the context.
Zoho CRM mobile app is available for iOS and Android. See it in action here.
Start your FREE TRIAL today!
Sign up today for your free trial - no credit card required. Do note, the prices on the website are quoted in US Dollar - if you prefer to pay in Australian Dollar, you can sign up for a subscription with Aurelian Group - the link is provided below.